DISCIPLINES
Corporate Films
Explainer Videos
Virtual Reality – 360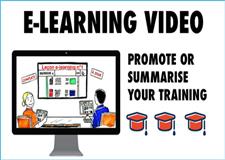 E-Learning Solutions
Video Presentations
Ad Films
2D/3D Animations
Motion Graphics
Branding
Digital Marketing
OUTSOURCING
Outsourcing has become a major trend in human resources over the past decade. It's the practice of sending certain job functions outside a company instead of handling them in house. More and more companies, large and small, are turning to outsourcing as a way to grow while restraining payroll and overhead costs.
Outsourcing also allows companies to focus on other business issues while having the details taken care of by outside experts.
You can hire an outsourcing company that provides your core services, whilst you concentrate on getting ready for the influx of inquiries as a result of the campaign.
What work can be outsourced to us ?
Video Productions
Corporate Films
Virtual Reality Videos
360° Panoramic Videos
Client Testimonial Videos
Sales Videos
Business Promo Films
Product/Service demonstrations
Documentaries
Ad Films
Motivational Videos
Short Films
Animations
Explainer Videos
Video Presentations
2D Animations
3D Animations
White Board Animations
Info graphics
Motion Graphics
Stop Motion Animations
Architectural Walkthrough
Logo Animations
Special Visual Effects
E-Learning Solutions
Human Resources
Induction Trainings
Sales Trainings
Marketing Trainings
Leadership Management
Customer Services
Product Trainings
Process Trainings
Technical Trainings
Compliance

&

Legal Trainings
Software Simulations
video editing
General Video Editing
Special Effects Addition
Video Enhancement
Background Score Integration
Image Stabilization
Color Enhancement Services
Subtitling and Annotations
Sound Corrections
Sound Sync with Videos
Mixing audio
Grading footage
Image Editing
Branding
Logo & Logo Lockups
Colors & Key Colors
Tagline
Fonts
Sounds/Jingles/Tunes
Business Card & Id Card
Envelope & Presentation Folders
Folder design
Flyers & Brochures
Signage & T Shirt design
PowerPoint Template
Budget Quotation & Invoice design
Digital Marketing
Search Engine Marketing
Search Engine Optimization
Video Marketing
YouTube Marketing
Facebook Marketing
LinkedIn Marketing
Twitter Marketing
Display Ads
Forums/Group/Events
Blog/Traffic
Emailers
Affiliate Marketing
Cost Saving
By outsourcing you can save up to 90% of your project cost as you can eliminate hiring and operation cost
Easy access to talented people
You get to work with highly professional & talented people
Flexibility
Outsourcing brings flexibility not in only in pricing and also in project management
Innovation / New Services
By outsourcing services, you get to work with new & innovative technologies. You can add new services or products
Save Time
By delegating the responsibilities to outsourcing agency , you can save your time in other activities
Access to new market
Outsourcing gives you opportunity to invest in new market so that you can grow as a International brand company
PRICING STRUCTURE
Our creative teams consist of professional designers, video editors and skilled animators to help deliver excellent results for all your project requirements.
Our pricing structure is based on the following factors :
Skill requirements of our creative experts
Project complexity
Project completion time
Contract terms and conditions
Volume of work and weekend support
Scope, size, and tools required for the creative project
CLIENTELE
thomson reuters
aashraya
et marlabs
iet
aid
pearson
payoneer
snuvik
DNA logo
helion
Amplifi
hkbk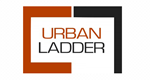 Urban Ladder
UBL
Global Edge
Tata Elxsi
Growth Enabler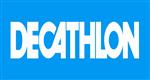 Decathalon
Qtrove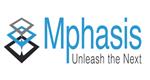 Mphasis
{"slides_column":"8","slides_scroll":"2","dots":"false","arrows":"true","autoplay":"true","autoplay_interval":"1000","loop":"true","rtl":"false","speed":"1000","center_mode":"false"}