3D Animations
Capture the Innovations through 3D Animations!
[contact-form-7 id="6907″]
Video Productions in 7+ Years
3D Architectural Animation
The 3D architectural animation is otherwise called as architectural walk-through is in a type of a short film that gives the representation of a prospective building in a 3D environment animation. Planners, developers, landscapers and interior designers incline towards 3D animation as they are extremely useful in giving an appropriate idea. Our 3D architectural walkthrough services range from single family homes to vast multipurpose ventures like
Real estate 3D walkthrough
3D virtual house walkthrough
3D interior and exterior walkthrough
3D Industrial walkthrough
3D residential and commercial walkthrough
3D floor plan walkthrough
3D flythrough animation
3D Product Animation
The 3D product animation can be described as the way toward making a 3D animation to outwardly portray a product design, its plan, and even its inside workings as an animation video. 3D product animation can likewise recognize and evacuate the repetitive and tedious phases of the planned process, therefore, simplifying production. A 3D Animation consists of the following in some capacity
Highly effective 3D virtualization
Quicker verification of product design
360° camera movements & exploded mechanical parts
Observing of kinetics, and obstruction in assemblies
Important data focuses on strategic points
Video rendered in HD quality
Sound-effects and music
Our Creative Work Samples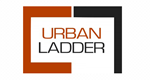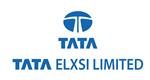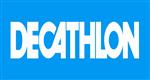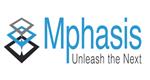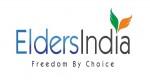 Why Choose Village Talkies?
Our Team
Village Talkies, the best corporate video production company in Bangalore and Chennai have served customers across the globe. Our creative team has developed high-quality 3D animation for real estate and property developers, studios, builders, architects, contractors, advertising companies and industrialists. 3D architectural walkthrough animation brings life into the design, we provide high-quality dynamic 3D walkthrough animation for all verticals of projects.
Our Process
Our professional 3D product animation video maker team helped various organizations with 3D animated product marketing videos that have brought the successful proposals with regards to any correspondence. As 3D product demo animation video is one of the most powerful communication tools in the digital world, bringing the vision to life before it is fabricated with the goal that everybody can value the vision for a proposed improvement.
Benefits
Our creative team helps to create the 3D animation video that is exceptionally useful in giving a proper plan to the client on how the venture will look, unlike 2D architectural drawing. Architecture animation helps the client to view a section of their physical structure more clearly from different angles through the visual presentations of whole building including landscape projects, exteriors, and interiors. This will be a chance to show the thought into sensible movement video.